A Successful Banquet!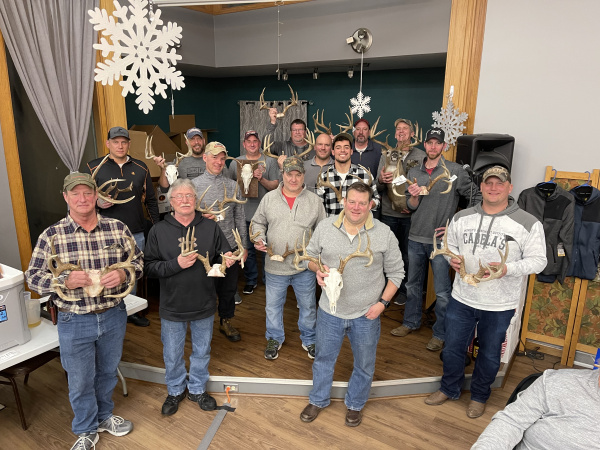 Thank You to all of the Members and Guests that attended this year's Banquet!  The exchange of stories and memories, combined with a delicious meal and some exciting raffles, provided a great time for all.
Pictured above are the official buck entries from the 2021 season – congrats to each of you on your successful harvest!
---
Big Bucks Down
Congrats to Ryder Rozinski (left), son of member Tim Rozinski, for sealing the deal on a 10-point giant…. and to Vince Hellenbrand (right), son of member Dan Hellenbrand, for harvesting his first ever deer!  Way to go young men!
---